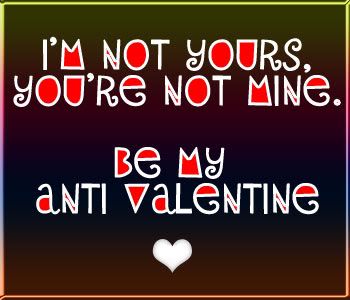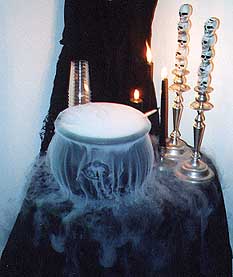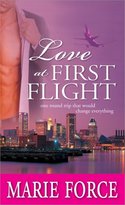 happy V- day ,love, love,loves!heres some things that you'd like if you single and happy.
http://www.spinner.com/2010/02/11/love-stinks-video/?icid=main|htmlws-main-n|dl2|link3|http%3A%2F%2Fwww.spinner.com%2F2010%2F02%2F11%2Flove-stinks-video%2F
http://news.holidash.com/2010/02/12/megyn-prices-worst-valentines-day-memory/?icid=main|htmlws-main-n|dl5|link7|http%3A%2F%2Fnews.holidash.com%2F2010%2F02%2F12%2Fmegyn-prices-worst-valentines-day-memory%2F
http://travel.aol.com/travel-ideas/galleries/love-at-first-flight?ncid=AOLCOMMtravdynlprim0779&icid=main|htmlws-main-n|dl9|link3|http%3A%2F%2Ftravel.aol.com%2Ftravel-ideas%2Fgalleries%2Flove-at-first-flight%3Fncid%3DAOLCOMMtravdynlprim0779
http://www.aolhealth.com/condition-center/mens-sexual-health/increase-libido?icid=main|htmlws-main-n|dl9|link5|http%3A%2F%2Fwww.aolhealth.com%2Fcondition-center%2Fmens-sexual-health%2Fincrease-libido
'I Love Me': 20 Songs About Self-Appreciation
Posted by Spinner Staff
Comments (42)
Print | Email More
They say you have to love yourself before you can love anyone else. And that's good therapeutic advice -- unless, of course, you love yourself too much, causing everyone to hate you. Singers celebrate self-love in many ways: There are healthy songs about empowerment, songs that boast about one's perceived talents, and there are songs about, ah, you know ... touching it.
In fact, there are quite a few songs about touching it. With Valentine's Day upon us, we decided to show that even unattached, single people can still celebrate a tender relationship -- with themselves. Here are our favorite songs about loving Number One.
'Video,' India.Arie
After witnessing guy friends gawk over women in a music video, the folky soulster -- "not the average girl from the video" -- wrote this song about being content with her non-supermodel self. "My feet, my thighs, my lips, my eyes -- I'm loving what I see," she sang. This 2001 anthem for the ordinary even spoke to Oprah, who once declared, "We needed that song!"
'Looking Good, Feeling Gorgeous,' RuPaul
The title pretty much says it all. Our favorite 6-foot-4 drag queen first addressed the self-image concept with 'Supermodel (You Better Work),' a '90s dance club favorite that prompted those who had never before uttered the words "shashay, shanté" to utter them way too often. This one from 2004, heard on the hefty US reality show 'The Biggest Loser,' was an attempt to relive the 'Supermodel' glory, this time by appealing to non-models.
'More Than a Woman,' Aaliyah
This fits into "you-can't-handle-this" category, with Aaliyah singing, "I'll be more than a lover/More than a woman/More than your others." The "I don't think you're ready" line apparently didn't apply to R. Kelly, who married Aaliyah when she was just a teen, foreshadowing problems Kelly would encounter in later years. Aaliyah would suffer an even worse fate: Not long before this 2001 song was released, the 22-year-old R&B singer was killed in a plane crash.
'Get the Party Started,' Pink
Linda Perry, who fronted the '90s alterna-band 4 Non Blondes, was hoping to revive her career with a new record deal when Pink called her out of the blue and asked if the two could work together. Although Perry had never heard of Pink, she canceled a label tryout and wrote this 2001 dance ditty for her. While Pink says the song is nothing like her, it provided a great fit for Pink's kick-ass 'tude. The ultimate pre-party rally song, Pink sings about preparing to grace others with her "number-one superstar" presence.
'Blister in the Sun,' Violent Femmes
While some have argued this wasn't a song about masturbation, the line "Body and beats, I stain my sheets" doesn't leave a lot of wiggle room. And by the way? Ew. The Femmes, of course, knew how to capture teen angst, and this 1983 song provided a soundtrack for hormone-fueled frustration. This acoustic tune with a punk feel was around for a decade before finally reaching its -- ahem -- climax with '90s college students.
'U Can't Touch This,' MC Hammer
Either you love it or you pretend to hate it, but you have to admit: Hammer was on to something. Not only did this song bring rap into the mainstream in 1990, it also instigated a wave of boasting songs. Using the hook from Rick James' funk classic 'Super Freak,' Hammer pulled on a pair of parachute pants and shimmied into pop history with his ubiquitous video. Lyrics included boasts like "I'm dope on the floor/And I'm magic on the mic" and "If you can't dance to this/Then you probably are dead." We went right along, spontaneously bursting, "Stop!/Hammer time!" even when it made no sense to do so.
'Beautiful,' Christina Aguilera
Before Pink redirected Linda Perry's career path, Perry had planned to use this song for her own comeback. But Aguilera -- who was trying to appeal to more mature audiences at this point -- convinced Perry to let her record it in 2002. Of course, Aguilera probably didn't need to tell anyone she was beautiful, having recently posed nude for the cover of Rolling Stone. But she did need to shed the teeny-bopper image. In this song, she sings, "I am beautiful in every way." And if you don't believe it, check out the album cover -- she's not wearing a whole lot there, either.
'Ice Ice Baby,' Vanilla Ice
Where do we start with this one? The ticked-off Queen fans, the jealous rappers or the famous fall from grace? Written by a 16-year-old rapper, who sampled Queen's 'Under Pressure,' the Chilly Caucasian claimed to be the sort of rough and tumble, gun-toting ladies man he rhymes about. The self-proclaimed lyrical poet -- "word to your mother!" -- would soon be treated like a joke, but that didn't stop this one from becoming the first rap single to top the US charts, in 1990.
'Superwoman,' Alicia Keys
Does anyone else think it's interesting when gorgeous singers write songs detailing how they like themselves for who they are? Even though she's not always perfect, Keys once told MTV, she's still a superwoman, and this Grammy-winning song from 2007 inspires her to "be however I am that day." What courage.
'Get a Grip on Yourself,' Semisonic
A lot of wanking songs are just coy enough to make you wonder, "Are they saying what I think they're saying?" Not this one. The alt rock trio who gave us 'Closing Time' in the '90s, opts out of subtlety and gets to the point in 2001 with lyrics like "I got a grip on myself/And it feels nice." A poppy, feel-good rocker, this is for those who find themselves alone at closing time. "If you're looking for someone to get a grip on you/First you need to get a grip on yourself," they sing. A therapist couldn't have said it better.
'Extraordinary,' Liz Phair
Known for her frank sexual lyrics and what the New York Times called "F-me feminism," Phair was a darling of the critics in the '90s, but she had fairly limited commercial success. Then she started posing for sexy magazine shoots, moved from an indie label to a major and reinvented herself musically with an album that was more Avril than Courtney. In this 2003 song, the narrator tries to persuade a man to love her, but the self-proclaimed "supergoddess" apparently likes herself more than he does.
'I'm Still Standing,' Elton John
In this 1983 song, John -- who had struggled with addictions, bulimia and low self-esteem -- seemed to be trying to convince the world that he was finally right with himself. Calling himself a survivor, the 70s star praised himself for sticking around. Of course, John didn't write the lyrics -- longtime songwriting partner Bernie Taupin did. And, in reality, John once admitted, the still self-loathing piano player was barely able to stand for the 'I'm Still Standing' video due to his drunken state.
'Me, Myself and I,' Beyoncé
As far as we can tell, Beyoncé's relationship with Jay-Z is pretty solid. But this 2003 song was written from the perspective of a woman whose man cheats on her. Rather than blame herself, the narrator chooses to love herself: "I took a vow from now on/I'm gonna be my own best friend," Beyonce sings. After leaving Destiny's Child behind and starring in 'Austin Powers in Goldmember,' Beyoncé released her first solo album, featuring this self-affirming song that makes use of all the first-person singular pronouns.
'Touch of My Hand,' Britney Spears
If you want to make that transition from teen to adult pop star, you can't go wrong with a song about self-pleasure. Of course, Spears was a sex symbol from the get-go, when the small-town girl donned an oddly sexy Catholic schoolgirl uniform and immediately burned herself in the brains of thousands of guiltily fantasizing men. Speaking of fantasies, Spears sings in vivid detail in this 2003 song: "The small of my back, the arch of my feet/Lately I've been noticin' the beautiful me."
'My Humps,' Black Eyed Peas
We never figured Charlie Brown's sister would grow up to become a sex symbol. But Fergie, who provided the voice of Sally in a couple of '80s Peanuts movies, quickly vamped it up once she joined the Black Eyed Peas. Here, she's not afraid to flaunt it, singing, "I drive these brothers crazy/I do it on the daily." Often panned by critics, some of whom took exception to the 30 or so times "my humps" is repeated, this 2005 Grammy winner is about a woman with a killer bod who uses it to her advantage.
'Dancing With Myself,' Billy Idol
Whether you think it's about dancing (no) or yanking (yes, yes, yes!), you can't deny that this is a song about being comfortable with yourself. 'Dancing' was originally released with Idol's punk band, Generation X, but became a hit in 1982 when re-released as a solo act. Speaking of solo acts, this ode to onanism concludes with Idol repeating "I sweat" faster and faster.
'Big Poppa,' Notorious B.I.G.
At first, the boasting was kind of funny, then it went too far. Notorious B.I.G. -- the man of many nicknames -- helped raise the profile of East Coast rap with his clever use of samples and his realistic depiction of the hustling street life he knew first-hand. This 1994 track, backed with an Isley Brothers sample, features Biggie Smalls rapping about his prowess with women, his hip-hop skills and his wealth. Other boasting songs were more aggressive, possibly prompting unknown shooters to take him down just months after Big Poppa's rival, Tupac Shakur, was murdered.
'Icicle,' Tori Amos
While it's always been controversial to write about self gratification, Amos took it at least two levels beyond the norm with this 1994 number. In one live version, she confesses to asking a classmate about masturbation as a child. Later, when she tried to talk about it with her father -- a Methodist preacher -- he told her he was ashamed of her. As the music begins, she sings of masturbating with an icicle while reading the Bible.
'I'm Too Sexy,' Right Said Fred
We can't believe this 1991 song didn't appear on the 'Zoolander' soundtrack. Brothers Richard and Rob Fairbrass, who once played acoustic folk music, were inspired by a friend to pursue dance rhythms. When they joked about the male models who worked out at the gym they managed, campy history was well in the works. Taking on the role of the models, the brothers shaved their heads and bared their chests for the video, declaring in a monotone voice that they were too sexy for just about anything they could think of -- shirts, cars, cats. Even this song.
'She Bop,' Cyndi Lauper
It makes sense that this 1983 song about autoeroticism would be released after 'Girls Just Want to Have Fun.' While the Catholic Church criticized her for it, Lauper told the Chicago Sun-Times it was tastefully done "so that a little kid would never realize what it was." Even a lot of adults didn't know it was about masturbation -- until someone told them, at which point it was obviously a song about masturbation.
Songs that could of been on the list
love me tender -Elvus Perstly
Greatest love of all -Whiteny Houston
I touch me self -Davinals
Love Me Do- the beatles
I Love Me -tiny tim
I Love Me (I'm Wild About Myself)" by Billy Murray
Love Will Save- Des'ree
Nation
The Dark Side of Valentine's Day Roses
Updated: 49 minutes ago
Print Text Size
E-mail More
Dave Thier Contributor
(Feb.13) --This weekend, Americans will buy dozens and dozens of roses to prove to their loved ones that they don't not care about them. But beauty comes with a price: a human price and an environmental price.
Getting local roses in February is nearly impossible in much of the country. Those being distributed Sunday will be coming from factory flower farms in Colombia and Ecuador.
"The trick is, once you're buying flowers from far away, they're wildly less regulated," says the director of the Sustainable Food Project at Yale, Melina Shannon-Dipietro, who runs a subscription flower service from the school's urban garden.
Patricio Realpe, LatinContent/Getty Images
A worker holds a bunch of roses at a flowers plantation last month in Cayambe, Ecuador. Many of the Valentine's roses sold in the U.S. this weekend came from flower farms in South America.
According to the AFL-CIO, there are 100,000 workers on flower farms in Colombia who cut, trim and package flowers for $8 a day -- less than some of the cheapest Valentine's Day bouquets in America. About two-thirds of those workers are women, and according to a 2005 study by the International Labor Rights Forum, 19 percent of flower workers had been forced to have sex with a co-worker.
Organizations like the independent union Untraflores have been fighting for increased wages and improved conditions, but unionization can be dangerous in a country where 2,697 unionists have been killed in the past 23 years.
In addition, flower workers are exposed to a broad spectrum of dangerous pesticides used to ensure pristine blossoms.
Shipping flowers from South America also consumes excess energy. To ensure freshness, flowers have to be shipped in refrigerated planes, sometimes racking up a large carbon footprint as they are transported from South America to distributors in the Netherlands and then back across the Atlantic to the United States.
Some independent organizations that monitor production practices of flower growers include Florverde, Veriflora and Fair Trade.
For a greener winter alternative, try forcing narcissus bulbs. Just buy a bulb or two from any number of online distributors or local flower shops, then put them in a container filed with small rocks. Fill them up with enough water so the plant can reach it with some short roots, but not so much that the bulb is sitting in water. Don't worry about soil; the flower has all the nutrients it needs stored in the bulb. Put it in a sunny place, and within a few days, you should see a green chute that will blossom in a few weeks.
Filed under: Nation, World
Follow us on Facebook and Twitter.
http://www.engadget.com/2010/02/11/south-korean-iphone-users-turn-to-sausages-as-a-cold-weather-me/?icid=main|htmlws-main-n|dl9|link7|http%3A%2F%2Fwww.engadget.com%2F2010%2F02%2F11%2Fsouth-korean-iphone-users-turn-to-sausages-as-a-cold-weather-me%2F
http://www.aolnews.com/world/article/grandmother-paddy-trumbull-60-shares-shark-attack-story/19357736?icid=main|htmlws-main-n|dl1|link4|http%3A%2F%2Fwww.aolnews.com%2Fworld%2Farticle%2Fgrandmother-paddy-trumbull-60-shares-shark-attack-story%2F19357736
http://www.aolnews.com/money/article/money-made-life-miserable-so-millionare-karl-rabeder-is-giving-it-away/19356181?icid=main|htmlws-main-n|dl1|link5|http%3A%2F%2Fwww.aolnews.com%2Fmoney%2Farticle%2Fmoney-made-life-miserable-so-millionare-karl-rabeder-is-giving-it-away%2F19356181
http://www.aolnews.com/world/article/israeli-cult-leader-goel-ratzon-faces-sex-charges/19357699?icid=main|htmlws-main-n|dl1|link6|http%3A%2F%2Fwww.aolnews.com%2Fworld%2Farticle%2Fisraeli-cult-leader-goel-ratzon-faces-sex-charges%2F19357699
Nation
Atheists Promise to Care for Pets After Rapture
Updated: 5 hours 23 minutes ago
Print Text Size
E-mail More
David Knowles Writer
(Feb. 14) – If, as millions of fundamentalist Christians believe, the Rapture is imminent, who will take care of the pets of those who are suddenly spirited away to heaven?
Derived from an interpretation of passages of the New Testament (most notably 1 Thessalonians 4:15-17), Rapture prophecy posits that Jesus Christ will return to Earth to gather his disciples for eternal life in God's kingdom, while leaving behind those who have not met a standard of piety to face the rule of Satan.
Unfortunately, pets may not be eligible for eternal salvation.
eternal-earthbound-pets.com
A New Hampshire man started a service called Eternal Earth-Bound Pets that promises to care for animals left behind after Judgment Day. Here, the Web site is shown.
"Pets don't have souls, so they'll remain on Earth," Todd Strandberg, the founder of a Web site called raptureready.com, told BusinessWeek. "I don't see how they can be taken with you."
But 61-year-old Bart Centre has come up with a plan to look after those domestic animals not scooped up in the heavenly exodus. In July, he started Eternal Earth-Bound Pets, a pet-sitting service to care for those critters.
"Each Earth-Bound Pet representative is a confirmed atheist, and as such will still be here on Earth after you have received your reward," the company's Web site promises. "Our network of animal activists are committed to step in when you step up to Jesus."
The terms behind the pet sitting are pretty simple. For an up-front fee of $110, Eternal Earth-Bound Pets, which says it has animal rescuers in 22 states, guarantees that it will take care of one pet in the event that the Rapture occurs within 10 years of payment. Each additional pet costs $15, and a 25 percent discount is offered when customers sign up again after the first term of coverage expires.
So far, more than 100 people have signed up for the service. Centre says he splits the proceeds evenly among the company's all-atheist employees. "They have to be ready," he told AOL News. "We commit to reaching a person's pet within 18 to 24 hours after the Rapture."
But what of the ethical ramifications of selling services that you personally believe you will never have to deliver?
"Essentially, that's what most insurance companies do," said Jennifer Fisher, adjunct professor of ethics at the University of San Francisco. "Premiums are based on the likelihood that the company will have to pay out money for claims."
Centre, a retired retail executive living in New Hampshire, doesn't hide the fact that he doesn't believe in the Rapture, but he is happy to take the money of those who do. "We're not looking to actually do anything in return for making this money," he said.
Since July, the company has received thousands of e-mails. "Most are from atheists congratulating us on our idea," Centre said. "Some are from Christians telling us we're going to bend down on our knees before God. Others are from Catholics who get a good laugh over the whole thing, telling us to make as much money as we can."
"Rapture is mostly a Protestant phenomenon," said Randall Reed, assistant professor of religion at Appalachian State University. "The Catholic Church has a more complicated vision of end times. And while St. Francis preached to animals, the general sense put forth in the Bible is that Christ's sacrifice was for people, not animals."
Despite what might seem like a conflicted sales pitch, Eternal Earth-Bound Pets is quite candid about its skepticism. On its Web page of frequently asked questions, for instance, visitors can read the following:
Q: How can I be sure we trust that you'll honor your service agreement, after all you ARE atheists?
A: Being an atheist does not mean we lack morals or ethics. It just means we don't believe in God or gods. All of our representatives are normal folks who love and live for their family, and are gainfully employed and have friends of varying beliefs ...
Centre says that if the Rapture comes to pass, Eternal Earth-Bound Pets won't sell pet coverage to a person unless the company already has a rescuer based in the same state.
"If the Rapture does happen, there's supposed to be a fair amount of chaos, lawlessness, hysteria," Centre said. "So we weigh in added travel time for our rescuers. Even though it will be difficult, we've made a commitment, come hell or high water."
Filed under: Nation, Money, Weird News, Only On AOL News
Follow us on Facebook and Twitter.
2010 AOL Inc. All Rights Reserved.
A Month of Cookies
One basic cookies dough makes the building blocks for 30 different kinds of cookies -- just in time for the holidays. Grab the kids and get rolling.
by Sandy Gluck / Photo by Getty RF
Inspired to bake? Make cookies for a cause. Visit glad.com/gladtogive to see how some lovin' from your oven can help out Cookies for Kids' Cancer.
Basic Cookie Dough
Makes about 3 1/2 dozen cookies
1 2/3 cups all-purpose flour
1 1/2 teaspoons baking powder
1/4 teaspoon salt
1/2 cup (1 stick) butter, room temperature
1-cup sugar
1 large egg
3/4 teaspoon pure vanilla extract
1. In a small bowl, whisk together flour, baking powder, and salt. In a separate bowl, with an electric mixer, beat the butter and sugar until light and fluffy. Beat in the egg and vanilla until well combined.
2. With the mixer on low speed, beat in the flour mixture until just combined. Tear off two sheets of waxed paper, each about 12 inches. Spoon half the dough lengthwise down the center of each sheet of paper forming a strip about 8 inches long. With your hands, roll each strip into a log about 2 inches wide, and 1 inch thick. Wrap the logs up in the paper.
3. Freeze several hours until firm or freeze up to 3 months
4. To bake: Preheat oven to 400° F. Line two baking sheets with parchment paper. Unwrap frozen dough and with a sharp knife, slice 1/4-inch thick. Bake 10-12 minutes or until golden around the edges, rotating baking sheets from top to bottom and front to back. With a wide, thin metal spatula, remove from baking sheets to wire rack to cool completely.
1. Ginger Cookies: Add 3/4 teaspoon ground ginger and 1/8 teaspoon dry mustard powder to flour mixture. Beat 2 tablespoons finely chopped crystallized ginger in to mixture when adding egg.
2. Peanut Cookies: Grind enough peanuts to make 1/3 cup finely ground. Reduce flour to 1 1/3 cups and stir ground peanuts into remaining flour mixture. Add 2 tablespoons finely chopped peanuts when adding egg.
3. Espresso-Almond Cookies: Add 2 teaspoons instant espresso powder to flour mixture. Reduce sugar to 2/3 cup and add 1/3 cup packed light brown sugar. Add 1/8 teaspoon almond extract when adding vanilla. Fold in 1/3 cup sliced almonds after adding flour.
4. Molasses Cookies: Increase flour to 1 3/4 cups, swap in 1/4 cup packed dark brown sugar for 1/4 cup granulated, and add 3 tablespoons molasses when beating butter and sugar.
http://xml.channel.aol.com/xmlpublisher/fetch.v2.xml?option=expand_relative_urls&dataUrlNodes=uiConfig,feedConfig,entry&id=777923&pid=777922&uts=1258592172
http://cdn.channel.aol.com/cs_feed_v1_6/csfeedwrapper.swf
Cookie Recipes from Gourmet
It's cookie season! And because delicious cookies never go out of style Gourmet magazine has picked the very best cookie from each of its 68 years.
Enjoy some of these legendary recipes.
Romulo Yanes
from Gourmet
1947: Old-Fashioned Christmas Butter Cookies
A Gourmet article on Christmas cookies called these the "pride of the thrifty housewife," because they keep for weeks in a tin.
Get Gourmet's recipe for Old-Fashioned Christmas Butter Cookies
Romulo Yanes
from Gourmet
1949: Brandy Snaps
You'll swoon over these extra-thin, melt-in-the-mouth cookies. They make perfect accompaniments to ice cream.
Get Gourmet's recipe for Brandy Snaps
Romulo Yanes
from Gourmet
1951: Sugar Shuttles
These delightful cookies are a real taste of the past: crisp and shaggy on the outside with a cakelike crumb. It's time they make a comeback.
Get Gourmet's recipe for Sugar Shuttles
Romulo Yanes
from Gourmet
1959: Gingerbread Men
Of all of the gingerbread men recipes Gourmet ran over the years, this recipe blows them all away with its right-on-the-money classic flavor.
Get Gourmet's recipe for Gingerbread Men
Romulo Yanes
from Gourmet
1965: Ginger Sugar Snaps
It wouldn't be Christmas without these classic cookies. The spices -- equal parts ginger, cinnamon, and cloves -- are deepened with molasses.
Get Gourmet's recipe for Ginger Sugar Snaps
Romulo Yanes
from Gourmet
1973: Crescent Cheese Cookies
These jammy cookies are really rich little pastries, thanks to the inclusion of pot cheese (a slightly drier version of cottage cheese) in the dough.
Get Gourmet's recipe for Crescent Cheese Cookies
Romulo Yanes
from Gourmet
1979: Linzer Bars
Linzer cookies come in all shapes and sizes, but Gourmet picked these bars because they have all the appeal of the cookies with the ease of a tart.
Get Gourmet's recipe for Linzer Bars
Romulo Yanes
from Gourmet
1982: Chocolate Meringue Biscuits
Cloud-light almond meringues crunch in the mouth, then dissolve on the tongue -- leaving the cool layer of chocolate to melt away slowly.
Get Gourmet's recipe for Chocolate Meringue Biscuits
Romulo Yanes
from Gourmet
1987: Mocha Toffee Bars
The country went wild for the combination of buttery toffee and chocolate in the 1980s. These chewy bars epitomize that over-the-top quality.
Get Gourmet's recipe for Mocha Toffee Bars
Romulo Yanes
5. Citrus Cookies: Beat 2 tablespoons grated lemon, lime or a combo into mixture when adding egg.
6. Malted Milk Cookies: Add 2 tablespoons malted milk powder to flour mixture. Add 1/4 cup crushed malted milk balls when adding egg.
7. Cornmeal-Currant Cookies: Replace 1/3 cup of flour with 1/3 cup finely ground cornmeal. Stir 2 teaspoons grated lemon zest and 1/3 cup currants into mixture after adding flour.
8. Red-Hot Cookies: Finely crush 1/3 cup of red-hot candies and fold in when adding flour mixture.
9. Spice Cookies: Add 1 teaspoon ground cardamom, 1/2 teaspoon ground cinnamon, and 1/8 teaspoon allspice to flour mixture.
10. Peanut Butter Chips: Reduce butter to 6 tablespoons. Add 2 tablespoons peanut butter. Fold in 3 tablespoons peanut butter chips when adding flour mixture.
11. Brown Butter: Melt butter over low heat until lightly browned and fragrant (do this in a pan that isn't dark so you can see the change in color). Chill butter until firm then proceed with recipe as directed.
12. Toasted Coconut: Toast 1 cup of angel-flake coconut (the sweetened kind you get in the supermarket in bags) until golden brown. Grind a little more than half to get 1/3 cup ground and replace 1/3 cup of the flour with the ground coconut. Fold the remaining coconut in when adding the egg.
13. Chocolate-Chile Cookies: Remove 3 tablespoons of flour and replace with 3 tablespoons unsweetened cocoa powder. Add 3/4 teaspoon ancho or chipotle chile powder, and 1/2 teaspoon ground cinnamon to flour mixture.
14. Granola Cookies: Coarsely shop 1/2 cup of your favorite granola and stir in when adding flour mixture.
15. Orange-Cranberry: Fold 1 tablespoon finely grated orange zest and 1/4 cup finely chopped dried cranberries into dough after adding flour mixture.
16. Black Forest: Beat 2 ounces of melted and cooled semisweet chocolate into dough after adding egg. Fold in ¼ cup finely chopped dried cherries after adding flour mixture.
17. White and Dark Chocolate: Remove 3 tablespoons of flour and replace with 3 tablespoons unsweetened cocoa powder. Reduce granulated sugar to 3/4 cup and add 1/4 cup packed light brown sugar. Fold in 1/3 cup chopped white chocolate after adding flour.
18. Double Chocolate: Remove 3 tablespoons of flour and replace with 3 tablespoons unsweetened cocoa powder. Fold in 1/3-cup mini chocolate chips after folding in flour.
19. Rocky Road: Beat 1/3-cup marshmallow fluff when beating butter and sugar. Increase vanilla to 1 teaspoon. Fold in 3 tablespoons mini chocolate chips and 2 tablespoons finely chopped pecans after folding in flour.
20. Carrot Cookies: Beat 1/2 cup of finely grated carrot into the mixture when adding egg. Swap in 1/3 cup maple sugar for 1/3 cup of regular sugar.
21. Pine Nut Cookies: Fold 1/4 cup of pine nuts into dough after adding flour mixture. Add 1/8 teaspoon almond extract along with vanilla.
22. Crispy Rice Cookies: Stir 2/3 cup of crisp puffed rice cereal into mixture when beating in flour mixture.
23. Sesame Cookies: Beat 2 teaspoons dark sesame oil and 3 tablespoons toasted sesame seeds into mixture when adding egg.
24. Apricot-Anise Cookies: Fold in 1 1/2 teaspoons anise seed and 1/4 cup finely chopped dried apricots after adding flour.
25. Cashew Cookies: Reduce butter to 6 tablespoons and add 2 tablespoons cashew butter. Add 1/4 teaspoon grated nutmeg to flour mixture. Fold in 1/3 cup finely chopped salted cashews after adding flour.
26. Sunflower Seed Cookies: Reduce butter to 6 tablespoons and add 2 tablespoons sunflower seed butter. Fold 2 tablespoons toasted hulled sunflower seeds and 1 teaspoon grated lemon zest to mixture after adding flour mixture.
27. Whole-Wheat Cinnamon Sugar Cookies: Replace 2/3 cup of flour with 2/3-cup whole-wheat pastry flour. Add 1-teaspoon ground cinnamon to flour mixture. Add 2 tablespoons brown sugar to sugar and butter mixture.
28. Toasted Oatmeal Cookies: Toast 1 1/2 cups rolled or quick cooking oats until fragrant and golden brown. Grind 1 cup of the oats and once ground measure and substitute for an equal amount of flour. Reduce sugar to 3/4 cup and add 1/4 cup light brown sugar. Fold remaining 1/2 cup oats into dough after adding flour.
29. Butterscotch Cookies: Reduce sugar to 1/2 cup and add 1/2 cup packed light brown sugar. Fold in 1/2 cup butterscotch morsels after adding flour.
30. Tropical Cookies: Fold 1/3 cup finely chopped dried pineapple, 1/4 cup finely chopped dried banana chips, and 2 teaspoons grated lime zest after adding flour.
Sandy Gluck hosts Martha Stewart Radio's Everyday Food weekdays at 11 a.m. EST on on Sirius XM.
http://www.switched.com/2010/02/11/man-to-lock-himself-in-box-stream-live-to-the-world/?icid=main|htmlws-main-n|dl4|link5|http%3A%2F%2Fwww.switched.com%2F2010%2F02%2F11%2Fman-to-lock-himself-in-box-stream-live-to-the-world%2F
Computers, Tech Tips
Fix DVD Scratches Using a Banana and Toothpaste
by Caleb Johnson — Feb 11th 2010 at 4:30PM
7Share Whether it's from careless roommates or too many viewings, we've all had our favorite DVD get scratched and skip as a result. But you don't have to give up on your beloved disc; there could be hope for it yet -- in your pantry and bathroom.
The folks over at Unplggd have compiled a step-by-step guide to removing scratches with nothing more than a banana, some toothpaste, and window cleaner. First, you'll want to squirt some toothpaste onto the disc and gently rub it around with a clean rag. Let that sit for a few minutes. Next, using another rag, wipe off all the toothpaste. Cut a banana and rub it on the disc in a circular motion, resisting the urge to eat the fruit just yet. Let it sit, and then wipe off all the banana residue with a rag. After that, spray some window cleaner onto the DVD and wipe it clean. When it dries, you should be able to pop it into the player and continue watching the movie without missing any of your favorite parts.
We have no clue how or why this works, but it does. Some mysteries are best left unsolved, anyway -- especially one as tasty and helpful as this. [From: Unplggd]
Next >> 21 Tech Tips Everyone Should Know!
Tags: bananas, dvd, how-to, movies, repair, techtip, toothpaste, top
Feb 11th 2010 By Jeremy Taylor
All Blue-Eyed People Have a Single Common Ancestor
| More
Happy Hour Hero
Weird Science
Weird Stuff
13 Comments
Our happy hour fact to amaze your drinking buddies with.
Every blue-eyed person can be traced back to a shared ancestor.
The first pair of blue eyes appeared between 6,000 and 10,000 years ago as a result of a mutation in the OCA2 gene, which caused a reduction of melanin in one lucky human's iris. A team of researchers analyzed 800 modern-day blue-eyed folk, from Northern Europe to the Middle East, and found that each individual shared a carbon copy of this particular mutated DNA segment.
"We can conclude that all blue-eyed individuals are linked to the same ancestor," said geneticist Hans Eiberg. "They have all inherited the same switch at exactly the same spot in their DNA."
Imagine how much of an outcast that first blue-eyed person probably was. Keeping that in mind, the next time you see a green-haired person, don't immediately assume an attention-grabbing dye job. They could be the future.
Tags: Blue Eyes - BlueEyes - dna - genes - Genetic Mutation - GeneticMutation - genetics - Hans Eiberg - HansEiberg more @ cncr.blogspot.com/2008_01_01_archive.html
Reminder from: supaganalliance Yahoo! Group
Title: Witches' Brew
Date: Sunday February 21, 2010
Time: 1:00 pm - 3:00 pm
Repeats: This event repeats every month on the third Sunday.
Next reminder: The next reminder for this event will be sent in 4 days, 23 hours, 59 minutes.
Location: Starbuck's at Barnes and Noble
Street: Red Cliffs Mall
City State Zip: St George, UT
Get reminders on your mobile, Yahoo! Messenger, and email.
Edit reminder options
Copyright © 2010 Yahoo! Inc. All Rights Reserved | Terms of Service | Privacy Policy
__._,_.___
Meetup Announcement
The Church of the Sacred Circle Meetup
Your group has a Meetup Sunday, February 28, 2010 3:00 PM!
What
Mooncraft Full Moon Circle
When
Sunday, February 28, 2010 3:00 PM
Who
4 Yes / 0 Maybe
Where
Sacred Circle Temple
3464 W 3800 South
Salt Lake City UT 84119
RSVP Now
YES
MAYBE
NO
Here's what people are saying about this Meetup Group
"If you have a love of crystals and want to learn more and/or share your knowledge, then this is the place to be."
— Sandra
"Tons of fun."
— Robin
Learn more about this Meetup
Meetup Description
We celebrate the full moon in many ways, through song,
poetry, meditation, sacred art and crafting of personal spells
and ritual items. We support the individual's journey to Spirit
in a family-friendly community.
Sacred Circle is non-denominational in that we do not celebrate
any single path or tradition over another. We strive for balance
and recognize both male and female deities in our workings.
Add info@meetup.com to your address book to receive all Meetup emails
To manage your email settings for this group, click here
Meetup, PO Box 4668 #37895 New York, New York 10163-4668
To view your eCard, click on the following link:
http://www.00fun.com/chocflower107.shtml
HAPPY VALENTINES DAY!!!
ASPEN GROVE OSTARA 2010
by the Temple of Isis Utah
PLOIAPHESIA aka ISIDIS NAVIGIUM
SATURDAY MARCH 13TH, 2010
Gathering at 4:00, Ritual at 4:30.
Held at:
Odd Fellows Hall (Murray #33 IOOF)
8698 Center Street
Sandy, Utah
Map Link: http://www.meetup. com/Salt- Lake-Witches/ venue/857920/ ?eventId= 11747075& popup=true
***
Please bring a VEGETARIAN potluck dish with a Mediterranean theme (like Greek, Egyptian, Italian, etc.) and re-usable DINING WARE. We can supply the silverware and cups. We strive to reduce unnecessary waste from paper plates, etc so please NO paper plates and disposable dining ware.
ALSO please ponder and bring some type of healing request you would like from the goddess for the earth or humanitarian efforts within the new season growing.
Links:
Salt Lake Wiches Meetup Event Listing: http://www.meetup. com/Salt- Lake-Witches/ calendar/ 11747075/ ?success= event_edit_ short&eventActio n=editing
Temple of Isis Utah: http://www.templeof isis.com/ SaltLakeCityUT
__._,_.___
Reply to sender | Reply to group
Messages in this topic (1)
Recent Activity: New Members 1
Visit Your Group Start a New Topic
Switch to: Text-Only, Daily Digest • Unsubscribe • Terms of Use.
__,_._,___
Your email settings: Individual Email|Traditional
Change settings via the Web (Yahoo! ID required)
Change settings via email: Switch delivery to Daily Digest | Switch to Fully Featured
Visit Your Group | Yahoo! Groups Terms of Use | Unsubscribe
__,_._,___
Blessed Be...High Priestess Char Norton